Why not Sponsor a BFAS Resident Pig?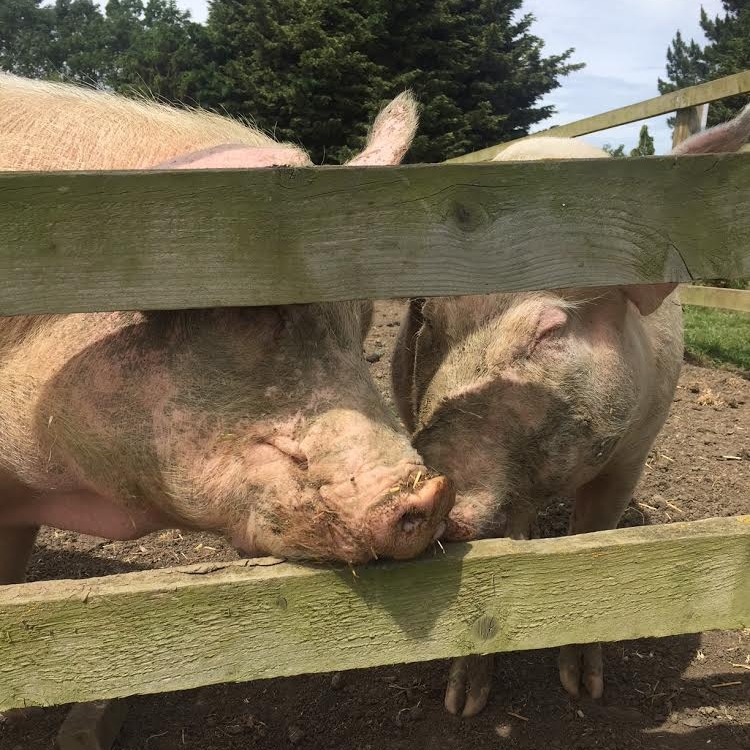 6 months old.
Wilbur was found in the countryside and no Farm in site. He would have died if he hadn't come to us.
Charlotte was brought into us by another rescue that had found her wandering busy streets.
They would have been raised in the meat industry in filthy conditions and already slaughtered if not being rescued!