SEE UPCOMING EVENTS AND INFO BELOW...
Come camp out at the sanctuary and help us raise the funds towards the cow space appeal. Meet the cows themselves and their many rescue friends. Relax in peaceful surroundings. All funds raised over the few days will go towards the appeal. Covid rules apply. Limited space so book now. £25 pp. Bring your own tent. No dogs please. Evening vegan bbq. Parking in the field next to your tent. BFAS merchandise stall and more to confirm. Please contact us for details 07758728265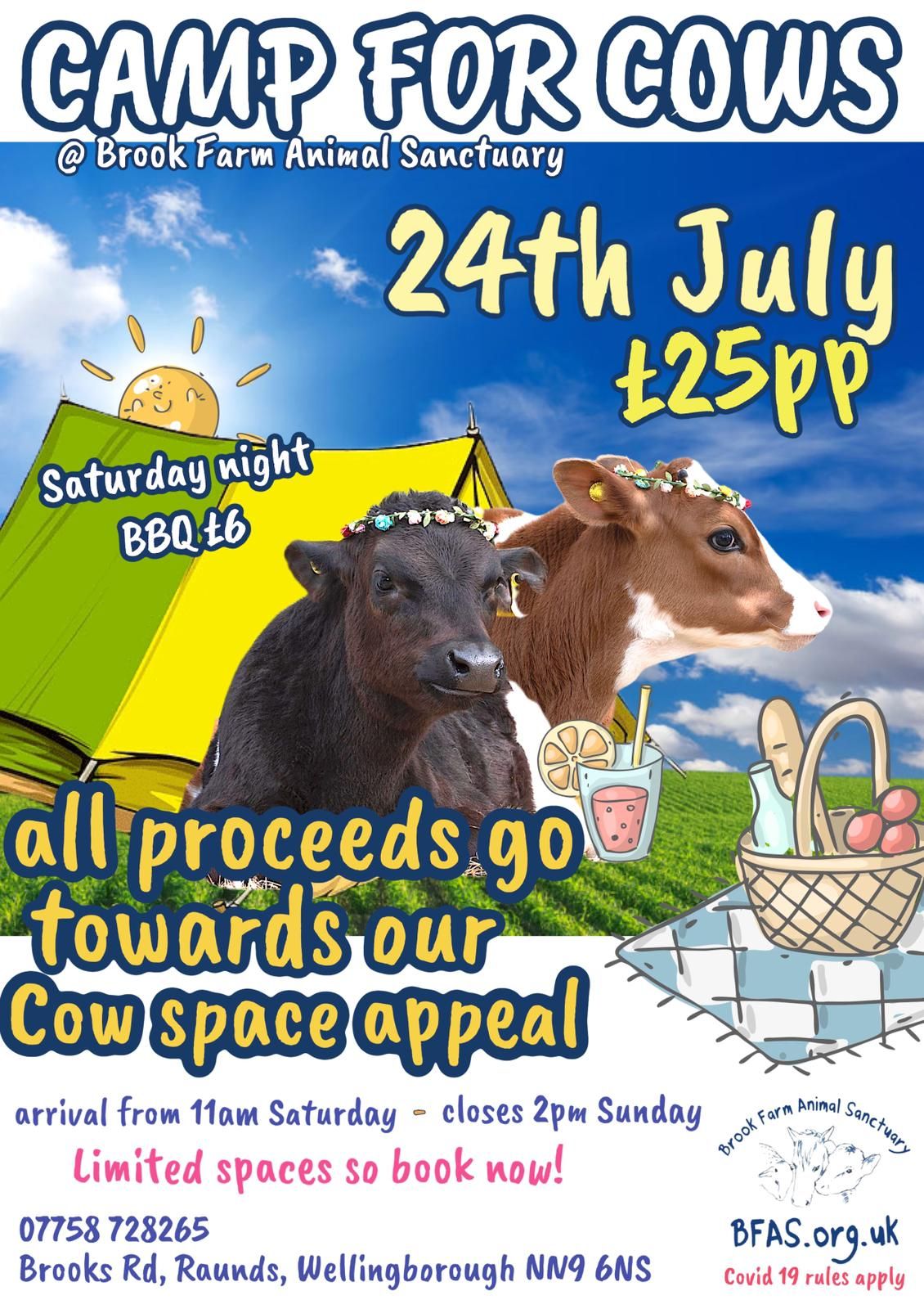 Camp for cows tickets now available.