Animals 24/7 - Pet | Property | Garden Services
Pet, Property & Garden Services in Leicestershire & Northamptonshire since 2008 -
Animals 24/7 offers Pet Visits (a cat, dog, rabbit, fish and bird feeding service), Dog Walking, Pet Sitting (dog sitting), Home Sitting, Gardening Services, including General Garden Tidying, Lawn Mowing, Plant Watering & much more around the Market Harborough areas of Leicestershire and Corby, Rockingham, Desborough & Kettering areas of Northamptonshire.

Treats for compassionate Pets!
Vgone is a small ethical manufacturer of Plant-Based Pet Treats | Dog Treats that are suitable for Vegetarian & Vegan Pets, which are Handmade & Baked in the UK for the UK, USA and European markets. So whether your Pooch is from Blighty, The States, or even the Med, we can ship our products to them all...!
If you go to Vgone's website to buy their super tasty handmade Dog Treats, they will donate £0.50 per sale using the code BFAS-50 at checkout.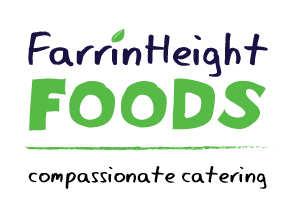 Producers of jolly good homemade vegan & free from food
Join our Supper Club and come along to one of our regular pop up dining nights where we will cook you a 4-course meal with a themed menu that changes monthly. Help us to raise funds for a local animal sanctuary at the same time
Or find us on the Square in the centre of Market Harborough twice a month for the Farmers Market and the Street Food Fair (1st & 3rd Thursdays respectively)...

At Original Nutters we believe that cheesy substitutes should be indulgent, creamy and full of flavour. A truly guilt-free guilty pleasure, our dairy alternative products are 100% plant based, 100% delicious and made only using wholesome organic nuts. Made in London with love, we offer a range of sauces and spreads that can tempt even the hardiest of dairy eaters, making it easier for vegans and those with dairy intolerances to find quick, convenient and creamy cheese alternatives. In particular, our customers can't get enough of our velvety béchamel sauce and our heavenly cream cheeze and chive.


We believe that the root of all that is wrong with the world is the idea that some lives matter less than others. The way to end this is by living with our hearts, when we live with compassion we can begin to cure the world!
HeartCure started in 2016 to raise money for Brook Farm Animal Sanctuary, a vegan haven for farmed animals in need. Since we started we've not only raised thousands for the sanctuary but expanded our support to activists and grass roots organisations.
The fashion industry has a lot of problems, from production to the end of its life. We hope to use HeartCure to start a positive path to a sustainable and circular future for the industry.