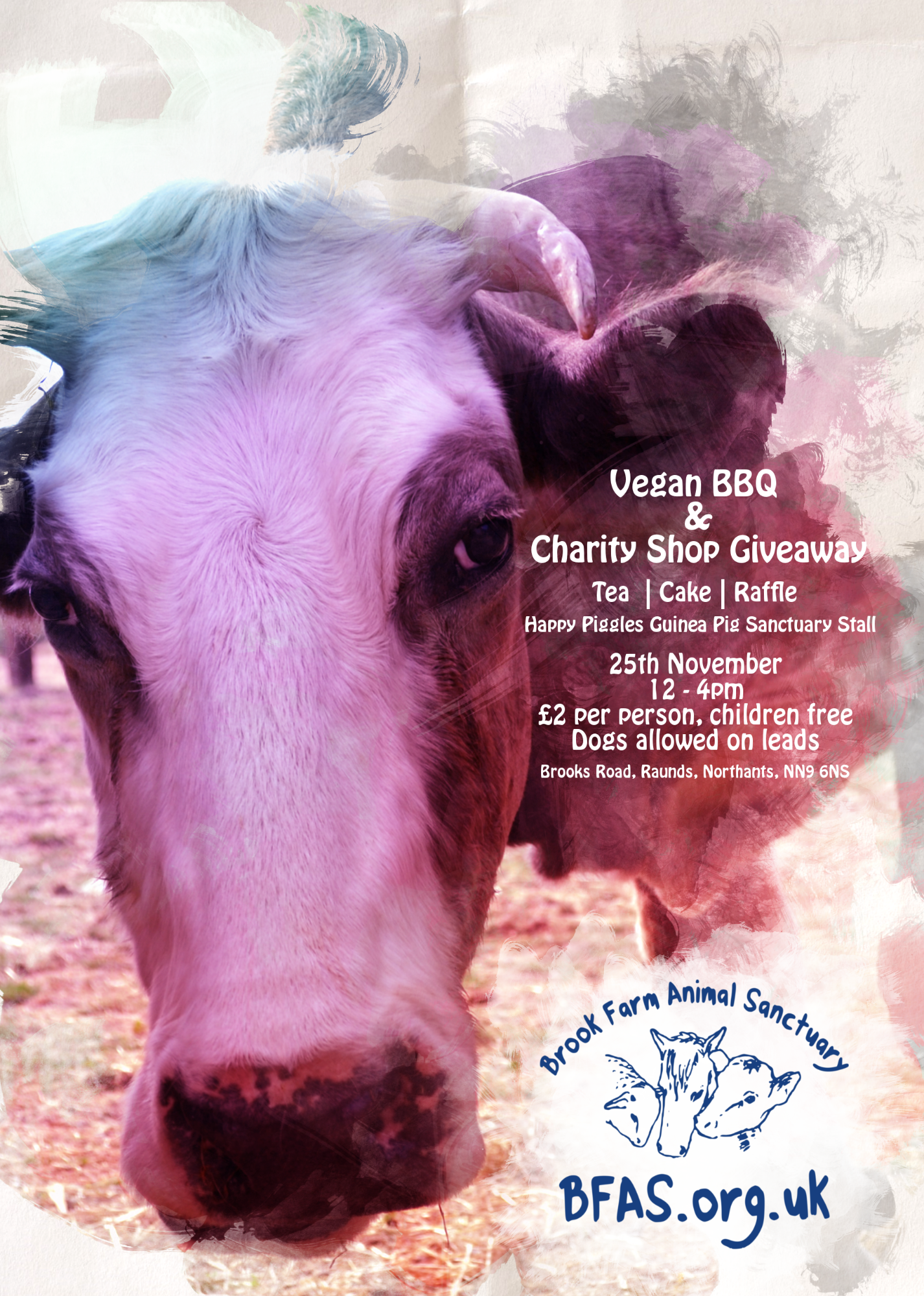 Vegan Barn BBQ and end of year charity shop giveaway 25 november 2018 12pm-4pm
Bring your wellies and come and have a vegan burger under the barn or chat with friends with a cup of tea and cake. Chance to meet some of our animals in their winter stables and barns.
Raffle, bfas merchandise.
Meet our two latest rescue cows.
Dogs welcome on lead. £2 admission. children free. All items free in our charity shop.