Our Resident Cows
We have Six very special cows that will live here for the remainder of their life. They were saved from slaughter, and are very much loved here on the sanctuary.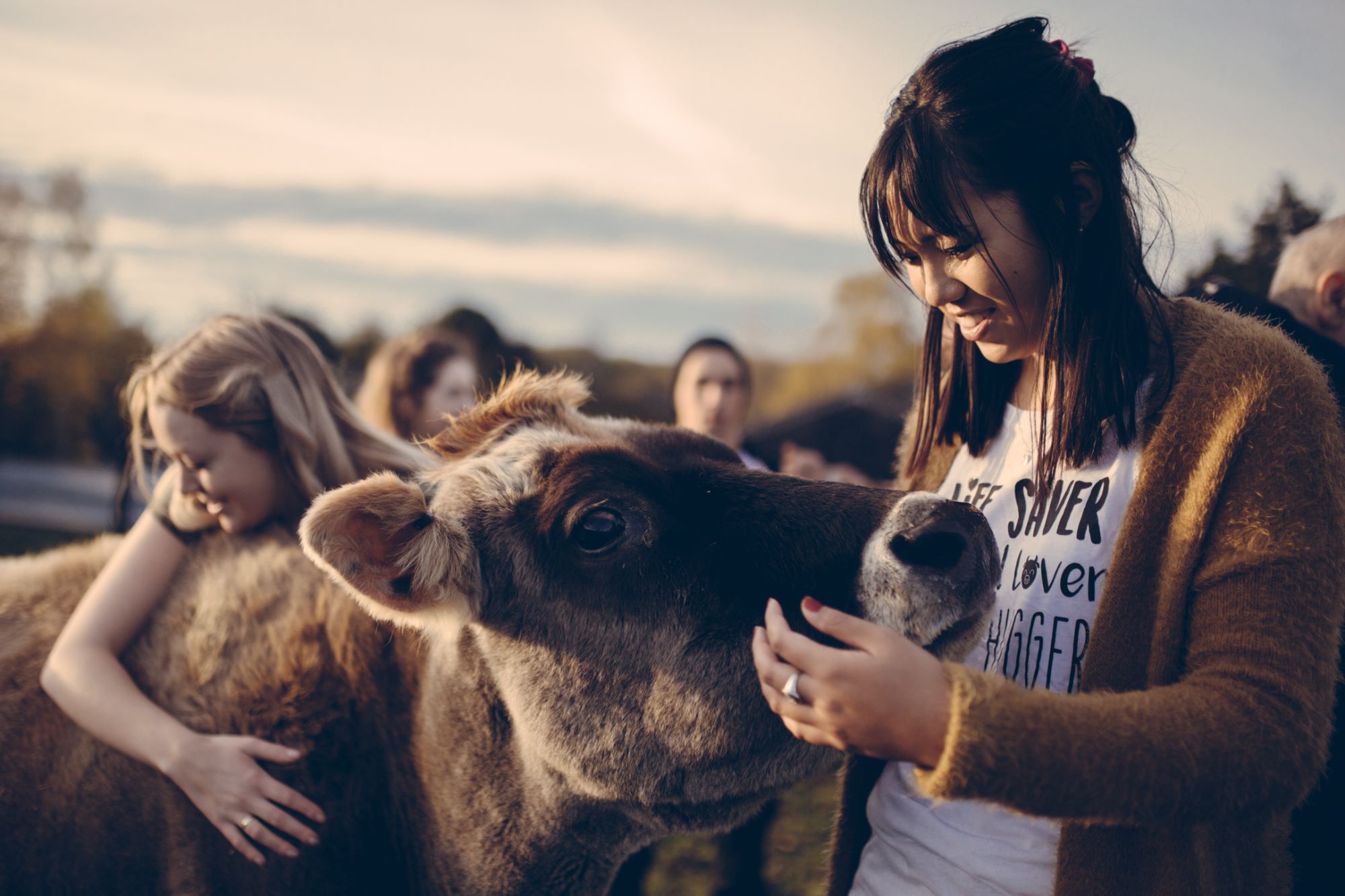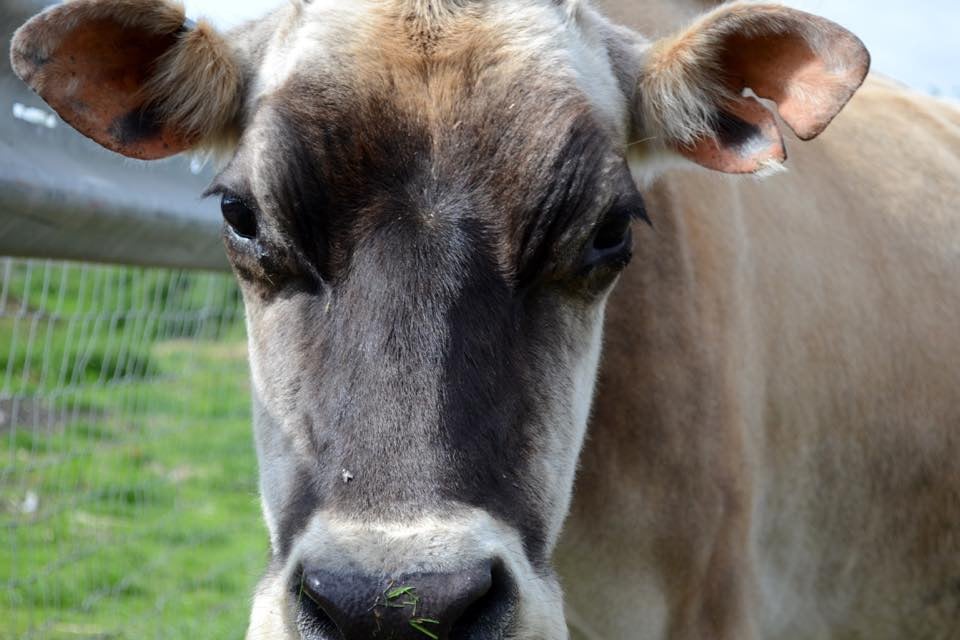 Molly is an incredible 24 years old!
She has seen no cruelty in her life.
She is one of the lucky ones.
She came to us when her elderly owner died. She loves cuddles and to give big slobbery wet kisses. She adopted Douglas the dairy calf when we rescued him at just two days old from the dairy industry.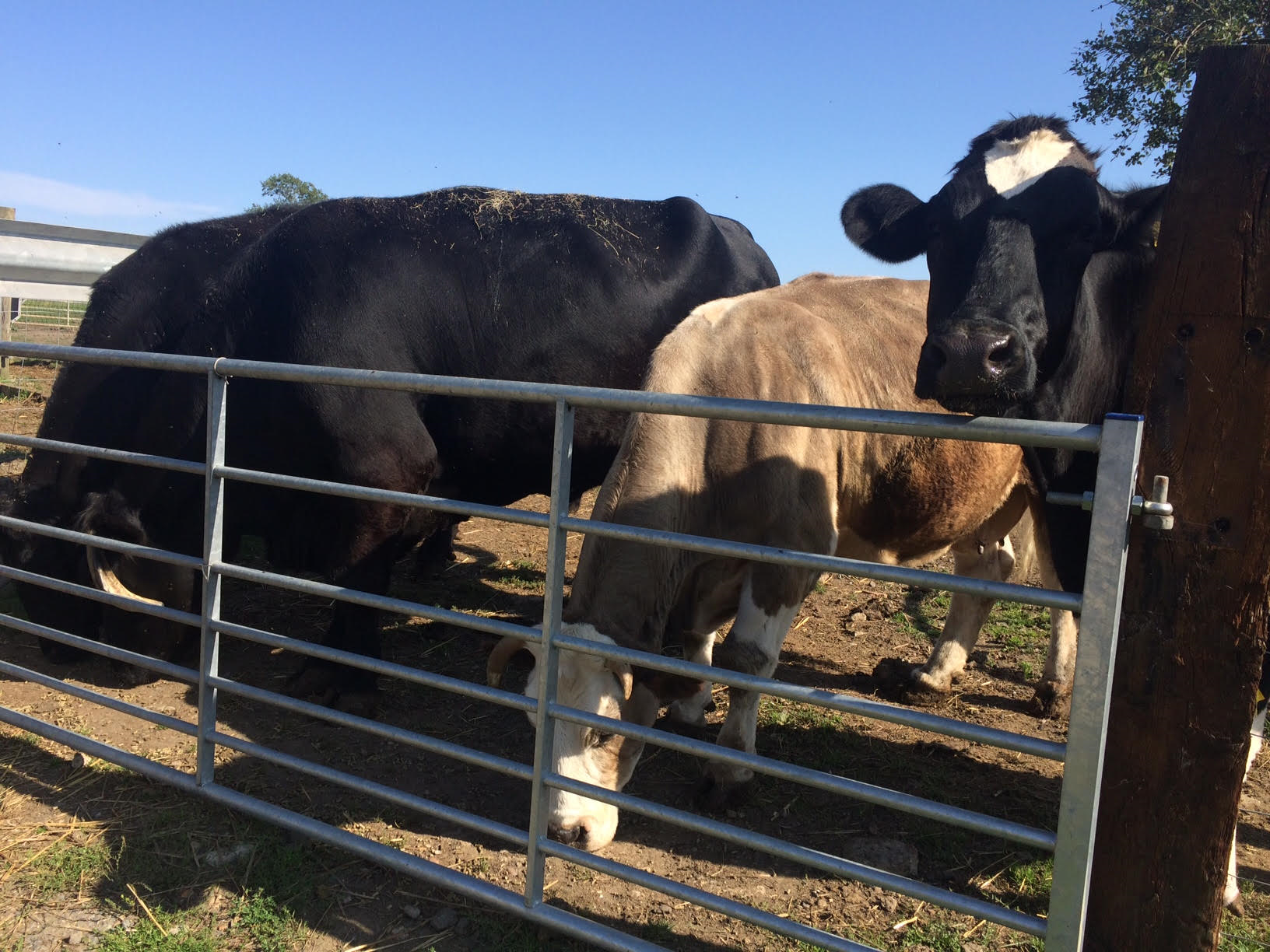 Lukey, Mark, Brownie and Douglas.
Brownie is mum to Mark and Lukey and is an incredible 24 years old.
Eight years ago an extremely kind man made friends with brownie whilst walking his dog and found that her and her calves were destined for slaughter. As he got to know Brownie he could not allow the terrible fate that soon would happen to this wonderful family. They found us and are very lucky as most cows go to slaughter at less than 2 years old.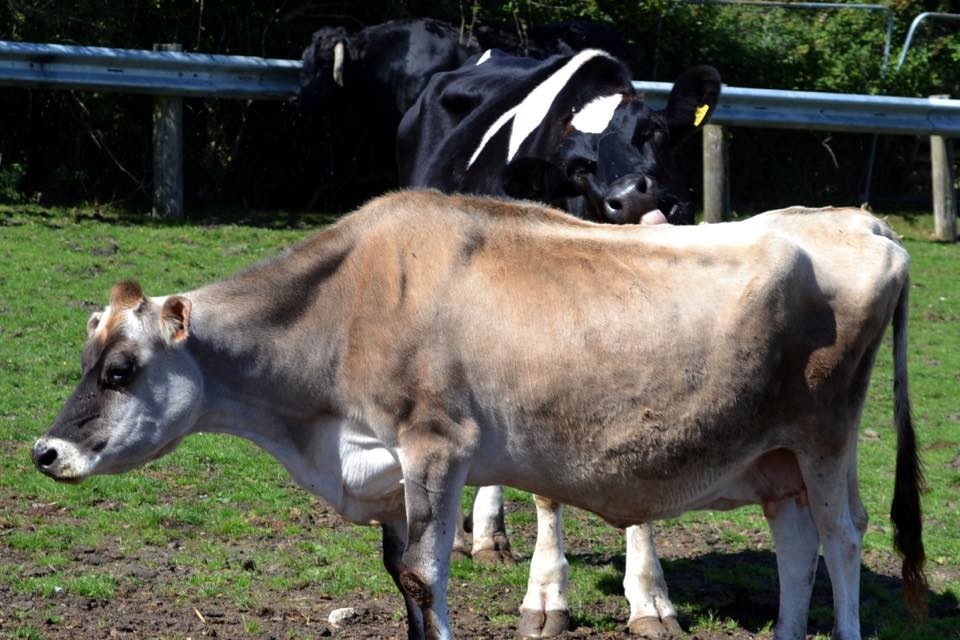 Douglas came to us at three days of age. He was rescued from the cruel world of the dairy industry where male calves are shot at a few days old as they are unwanted products of the dairy industry. Females have to constantly be pregnant for people to get milk. This means that she has her babies taken away from her as soon as she has given birth. Cows have been known to break through fences to try and find their stolen babies.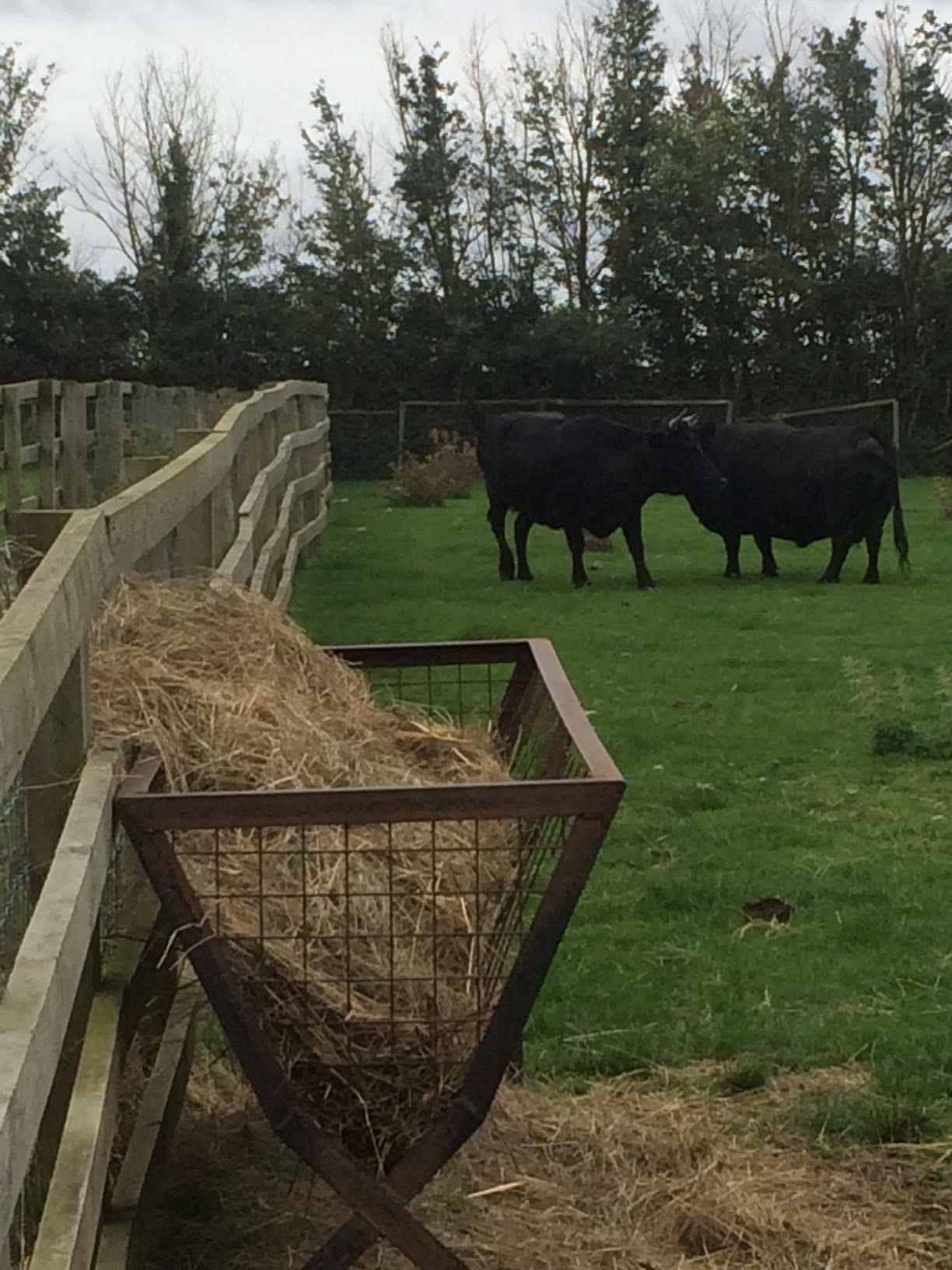 Vivian and Coo are mother and daughter. They are dexter cows and very tiny. They were going to slaughter as their owner was too ill to care for them anymore.