Sheep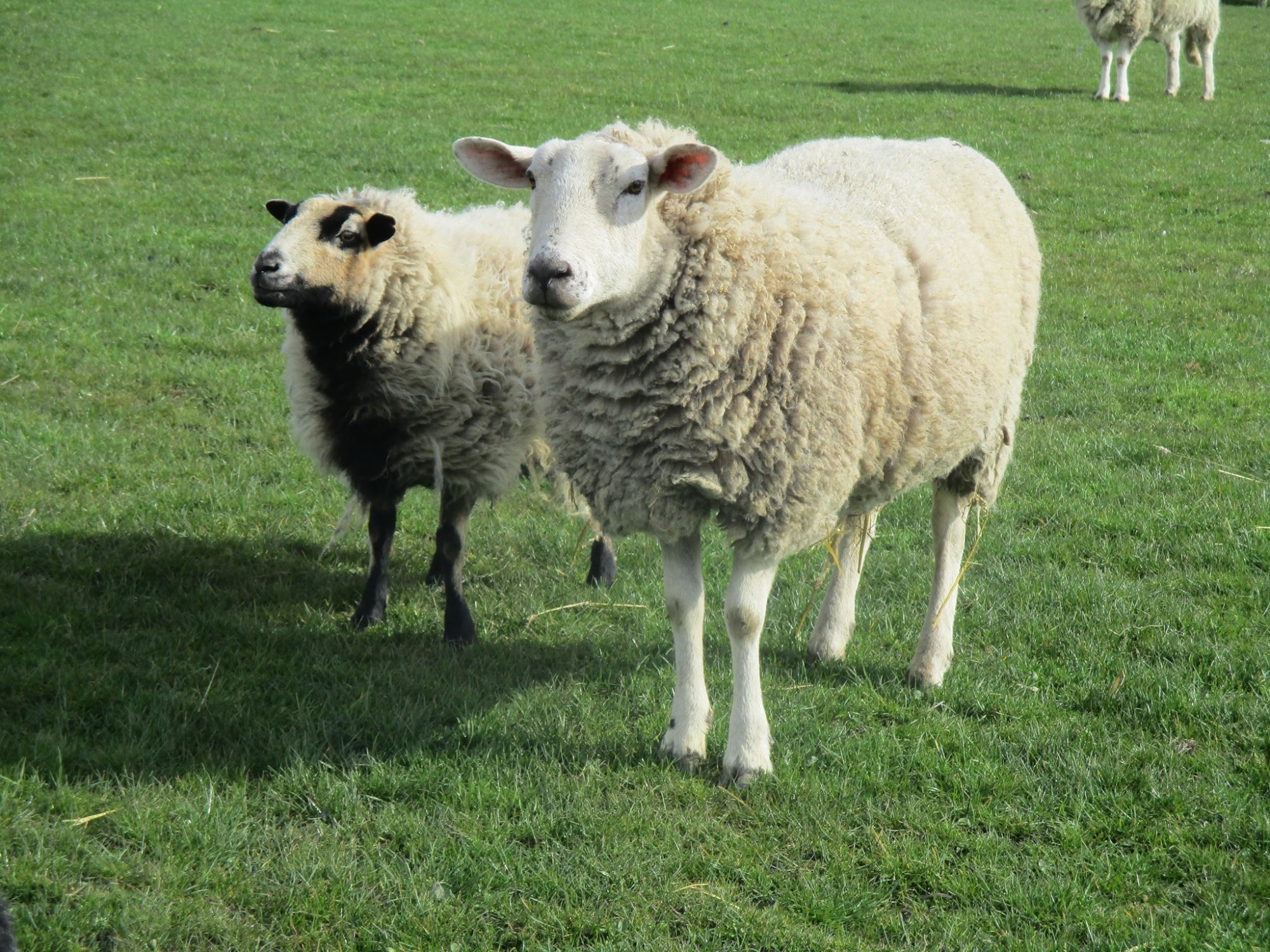 Our Sheep
We have 21 sheep that have been rescued from different situations. Many have suffered terrible injuries, and need lots of long-term rehabilitation and care.
Some come to us as lambs when they have been rejected by mum and the farmer no longer wants them.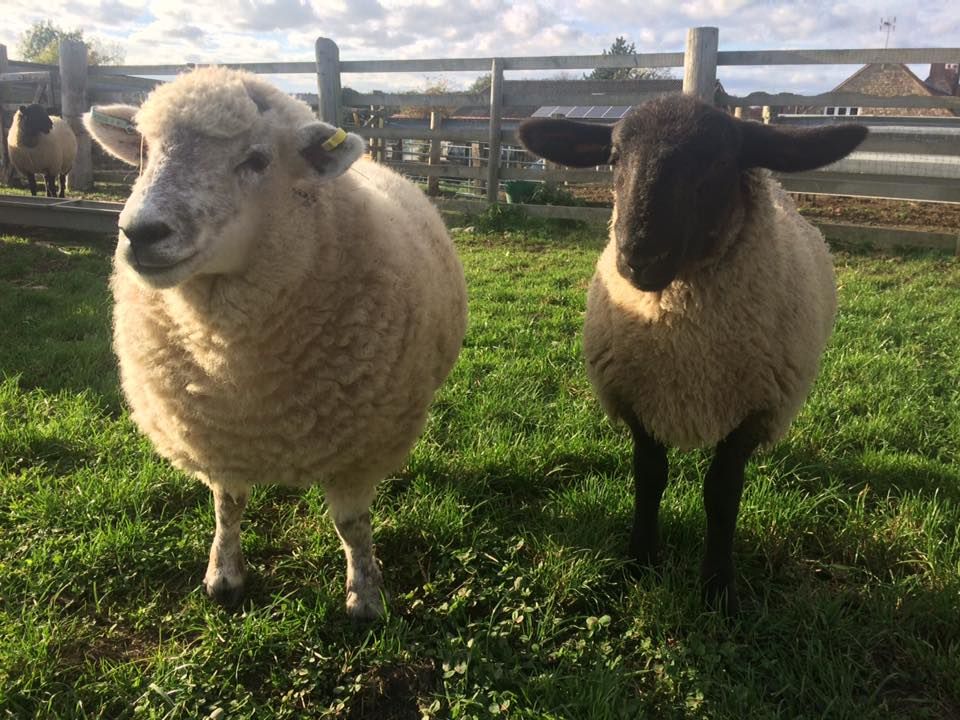 Willow is a favourite amongst all the sheep as she has such a strong personality.
Little willow was born on a petting farm with damaged ligaments so therefore could not walk. The petting farm were sending her to slaughter until another rescue stepped into rescue her and brought her to us.
After six months with casts Willow soon got the hang of walking.
Because of the love and care she was given Willow now fully grown refuses to be a sheep and will not leave the yard to join the flock in the field. She can be found on the yard and trying to sneak into the kitchen to join us for lunch. She truly is a special girl.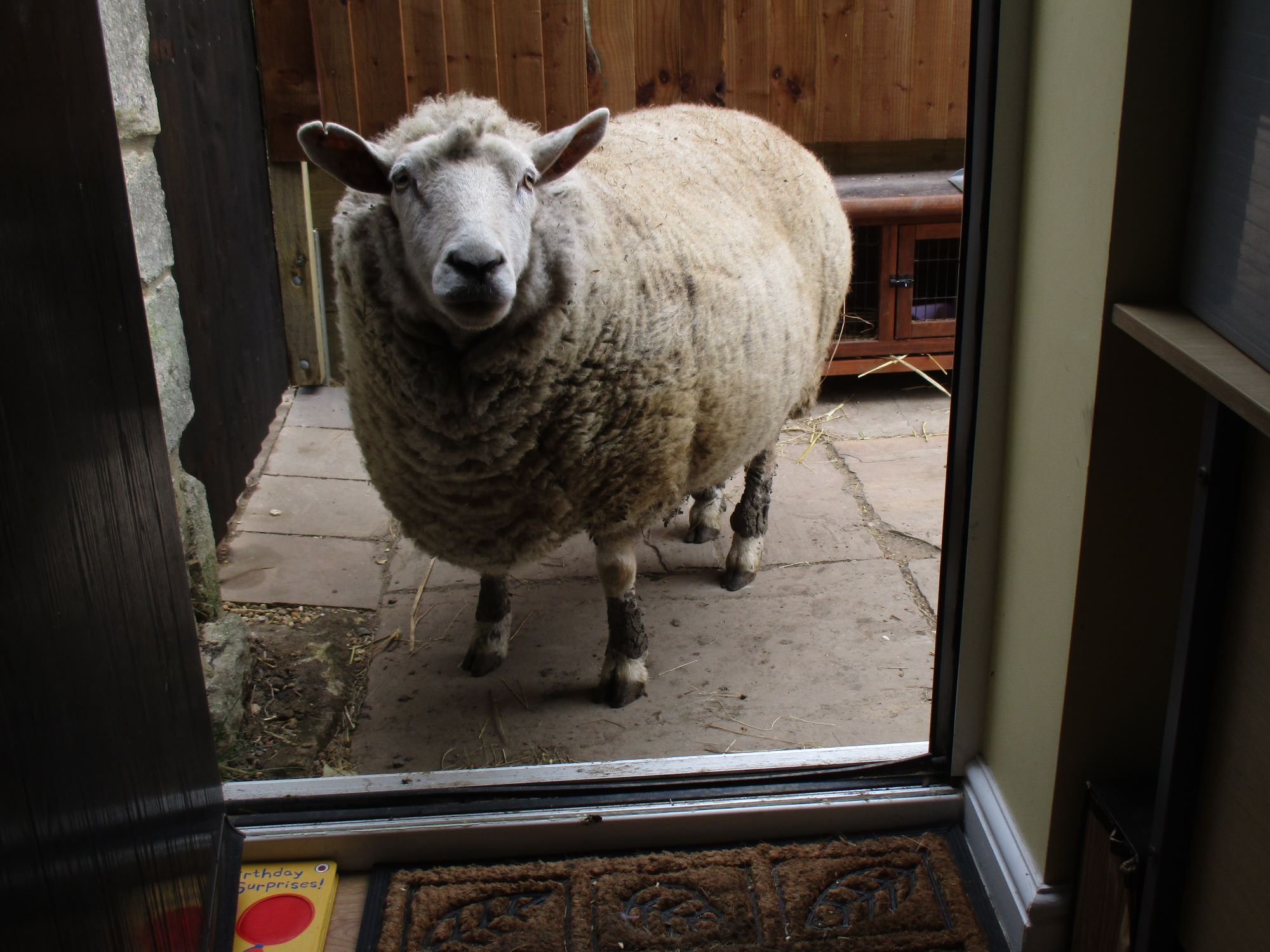 Wendy the Cow Sheep!
Wendy was born on a slaughter lorry. The dirver took her into a pub to sell her as a meal. A kind lady overheard and brought her to us.
Wendy was bottle fed with a piglet and became best of friends. Sadly she could not live with the pigs as they grew older as it was too dangerous.
Wendy then bonded with a herd of Wild rescued ponies that we rescued from slaughter. Then after a brief encounter with Molly the jersey cow they are now inseparable therefore Wendy is now a cow! You can find her happily munching with the cows.