August 2012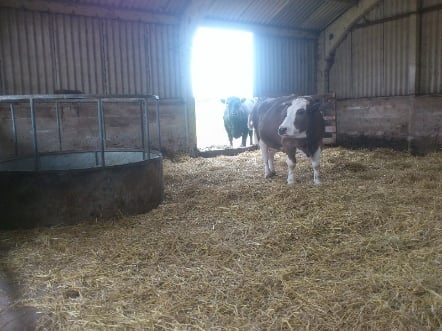 August 2012
This month we have been busy preparing for the open day. Thanks to everyone that has put leaflets up around their local area. If you can help leaflet your area please get in touch.
We have recently had a delivery of 50 bales of straw. Thank you to all of our voluteers that helped on the day, it took us a few hours to cover the bales in the pouring rain.
We have moved all of the sanctuary machinery out of the cow barn, so that our cows can have the whole of the barn to themselves. They are loving their new area and after a few hours munching grass in their paddock, they come in to their new space for a snooze!