Dogs

Our Dogs'
We have Seven permanent resident dogs that cannot be re-homed. Most are not suitable for a home environment as they have been mistreated and cannot adapt to a normal family life. That said, they are very much adored and cared for here at the sanctuary.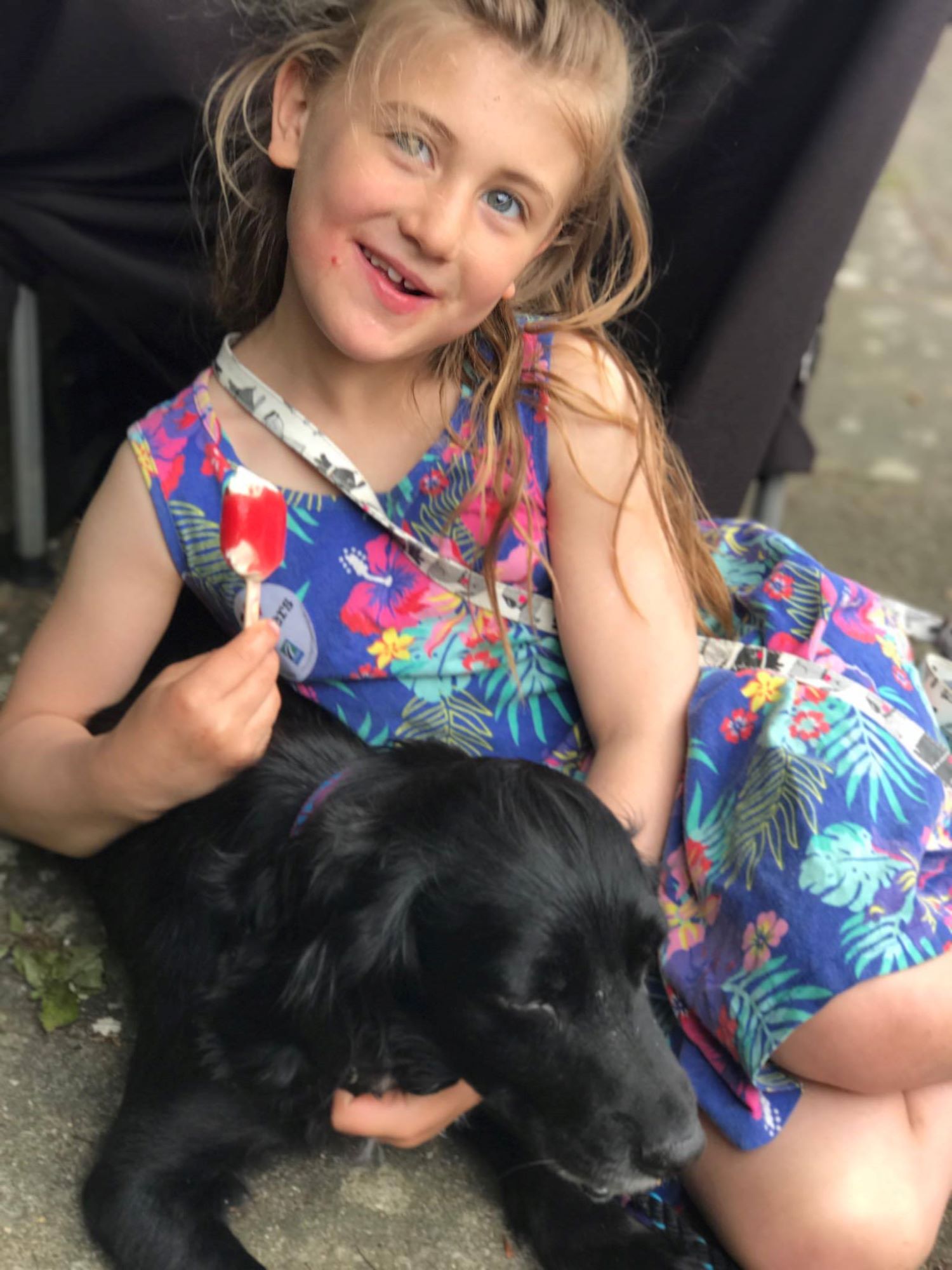 Molly the cocker spaniel was found emaciated with a massive tumor. She was used as a breeding machine. Then cast out when she could no longer have puppies.
After months of tlc and an operation to remove sever tumors Molly is a different dog to the terrified dog that arrived. She has learnt to play and take comfort on the beds.
She follows our eight year old daughter everywhere and the two of them are inseparable.

George the fox hound.
George was found injured on a major road during a fox hunt. As he was a failed hunter the hunt was going to shoot him.
He is now part of the family and sleeps on the bed every night much to our discomfort!
He thinks he is the size of a jack Russell rather than a great dane!
He loves his comfort and cuddles.